Mody Yim (FB'21) is Dux of Geelong Grammar School for 2021 having achieved a perfect IB score of 45 when results were released on Monday 3 January. Mody's score converts to an ATAR of 99.95. Nicholas Lester (M'21) is the Proxime Accessit having achieved an IB score of 44, converting to an ATAR of 99.75. Mody and Nicholas are two of 17 students to achieve an IB score of 40 or above in 2021 (up from 14 in 2020), including Jacky Cao (FB'21), Amelia Roberts (Fr'21), Anna Sherwin (Fr'21), Emma Sin (He'21) and Amy Thomas (He'21), who each achieved a score of 43.
The School's median score of 38, which converts to a median ATAR of 96.25, is our best result in a decade and one of our strongest results since the IB was introduced at GGS in 1999. 57 students completed the International Baccalaureate in 2021; 17.9% of whom achieved scores which place them in the top 1% of the state, while 66.1% achieved scores which place them in the top 5%. As IB marks can be challenged and subjects re-marked, these results are provisional. The median ATAR overall for the Class of 2021, across both IB and VCE, is 84.1; the best result since 2015.
Mody, from Hong Kong, joined the School in Year 8 on a Lee Hysan Scholarship* and is the second Geelong Grammar student in three years to achieve a perfect IB score. "I was quite thrilled and delighted," Mody said after receiving his score. "There was also the great relief of knowing that I have achieved what I wanted to, especially through many years of hard work. I am lucky that I have always been motivated to strive for this ultimate goal, but finally achieving it was a very remarkable and special moment." He spent his Senior School years in Francis Brown house and speaks very fondly of his experience. "Even though I have written a whole page in the Corian about Francis Brown house, I still don't think it captures fully what significance it has to me. I am very grateful to be able to spend three years of my life with such a nice group of people, of which many of them would go on and become my life-long friends."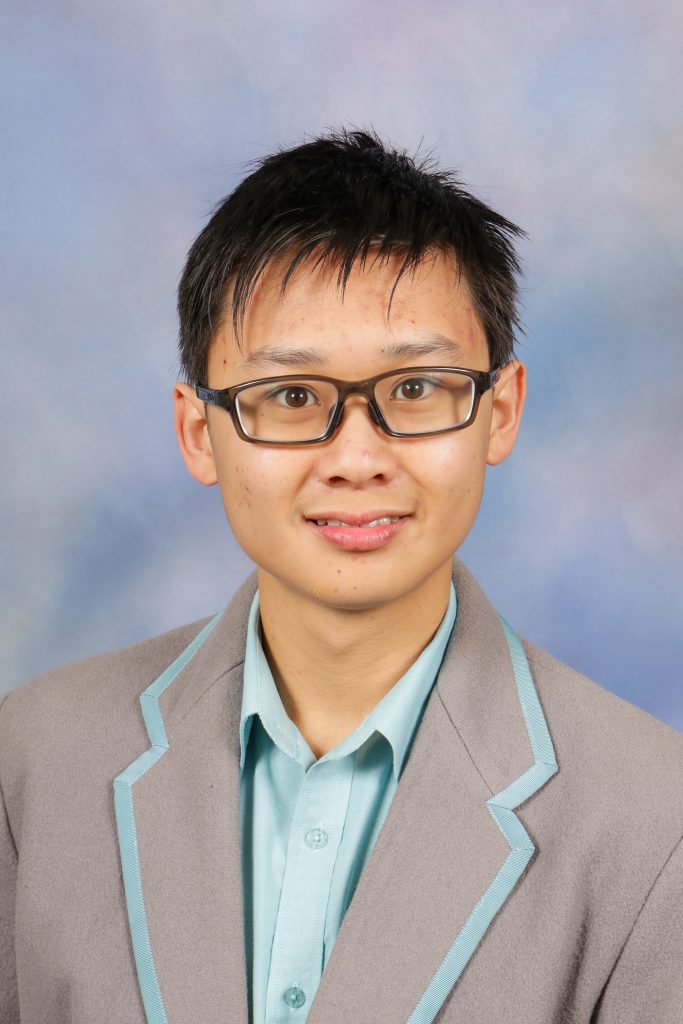 Mody is the third Lee Hysan scholar to be Dux of Geelong Grammar in the space of five years, following in the footsteps of Nat Lam (Ga'17) and Bernice Ng (Ga'18). Mody recalls having little interest in the scholarship "until one of my teachers put the application form in my hands with my name already on it." "It was life-changing," Mody said of receiving the scholarship. "Without the support I have gotten in the past four-and-a-half years, I wouldn't be sitting here today. I could not thank the Lee Hysan Foundation enough for the opportunity it provided me."
Nicholas, from Glen Iris in Melbourne's south-east, joined the School at Toorak Campus in Prep. "As someone who is a product of the complete GGS experience from Toorak (onwards), I can say that I am immensely grateful for the environment which GGS has provided, and for the great guidance of excellent teachers and mentors especially in Year 12," Nicholas said, reflecting on his Geelong Grammar experience. That guidance assisted Nicholas in achieving a score he is immensely proud of. "I have always had (lofty) aspirations academically, having always enjoyed my studies and learning in general. I knew for a while that shooting for a top score was within my grasp and something that would give me genuine fulfillment in my education journey."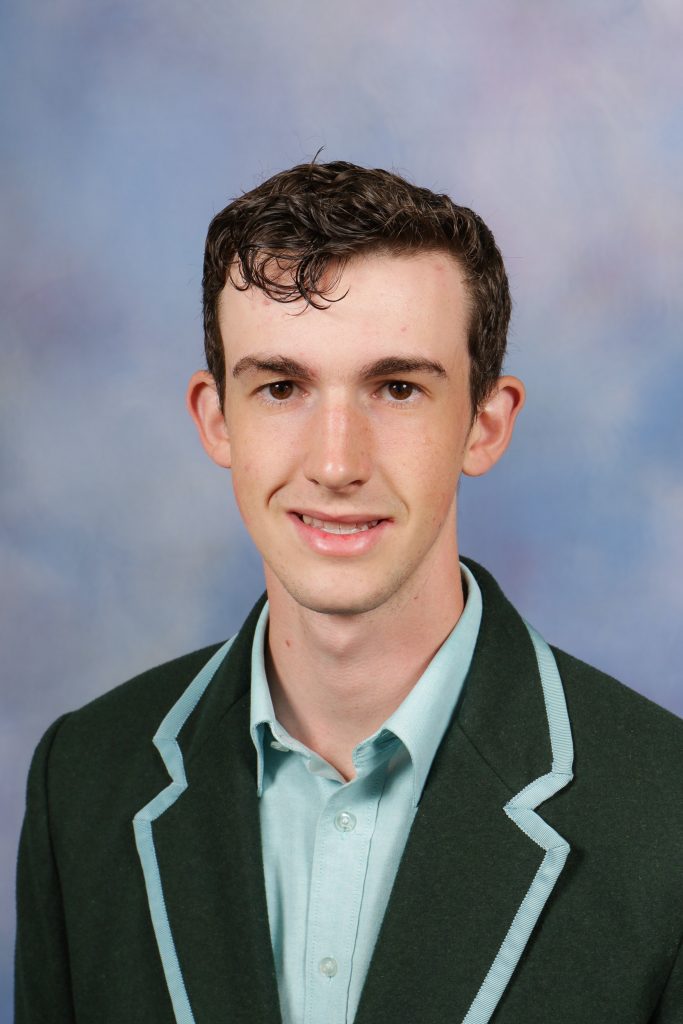 He was heavily involved in school life, captaining the Boys' 1st Tennis team in addition to representing the School in debating, hockey and public speaking. "While from the outside I may have seemed busy, to me I was just doing what I enjoyed. I believe this was essential to my success – I chose things to do which I was passionate about, and I believe that if we all strive to do this, no matter what those activities are, we will be granted success." Nicholas hopes to study Mathematics at The University of Melbourne.
Anna, based at Corio Campus, joined the School in Year 6 as a day boarder. "Living on campus, I think I had the best of both worlds," Anna said. "The atmosphere within Fraser was conducive to working hard and achieving goals, and I loved working with those doing IB in house." She was "over the moon" with her score; a score which opens up a variety of options for tertiary study. "Earlier in 2021 I was offered early entry to study Psychology at ANU, but I would also love to study Biomedicine at The University of Melbourne or International Relations/ French at ANU." Anna's love of the French language and culture was fostered during a term spent on exchange in Year 10; a trip made all the more significant given the past 24 months of lockdowns and closed borders. "I was so grateful for the opportunity to improve my language acquisition and learn more regarding French culture."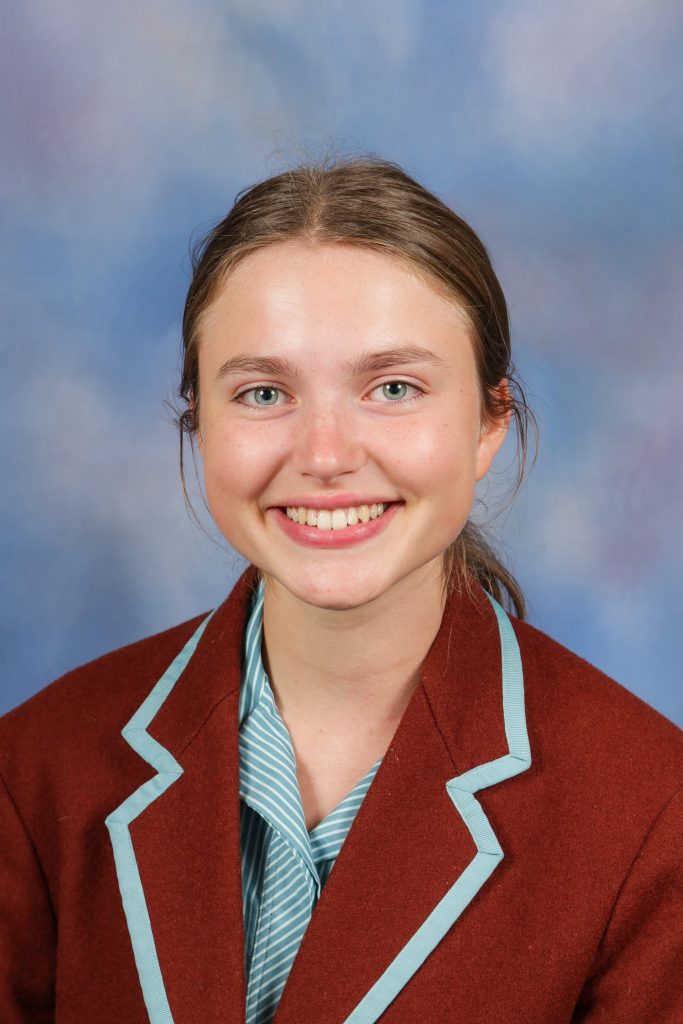 While the exchange was an unforgettable experience, it's the smaller, everyday moments – the moments that "shape community and, as a result, have shaped my journey" – that Anna will miss most. "I will miss dinners with my netball team, sunrise runs along the bay with friends, our birthday picnics in Fraser, and being part of the symphony orchestra, which are experiences unique to GGS."
Hermitage housemates Amy and Emma achieved identical IB scores and had a very similar mindset throughout the past two years- the effort and hard work put in was more important than focusing on the score itself. This approach, however, didn't assist Emma's nerves in the lead-up to Monday's release. "Having a dream about failing my maths exam this morning didn't exactly help my nerves," she said. "I couldn't even look directly at my results – I had to peak through my fingers – but the relief and joy I felt when I saw them was well worth it." Emma represented the School in Hockey and Sailing and her voice has been a highlight of recent House Music competitions. Emma is hoping to study Biomedicine or Science/Arts double degree at The University of Melbourne or UTAS.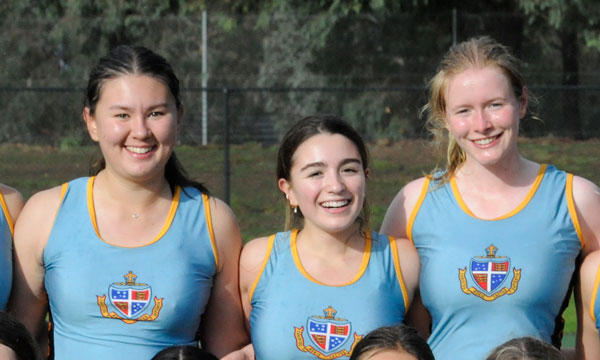 Amy, from Claremont in Western Australia, credited her teachers and close friends for their support through a difficult year where returning home was difficult due to the WA border closure. "My teachers went above and beyond to help when I was staying at school or Zoom with me when I was at home," she said. "My close friends were a great help. We made an effort to take breaks from work together to avoid burnout: cooking for ourselves in the house, late-night study breaks, takeout nights and alike."
Sport and exercise in general was a valuable outlet for Amy during the past two years as it provided a much-needed break from sitting in the boarding houses at their laptops. "The hockey community, in particular, was very close and continued to train to let off steam during lockdowns. This was truly the best thing to keep me going during online periods." Amy is planning to study Classics and Literature and, later, Law at The University of Melbourne.
*The Lee Hysan Foundation Scholarship Scheme sends one student to GGS and one student to Rugby School (UK) each year who would be unable to attend without financial assistance. Candidates for a Lee Hysan Scholarship need to have a solid academic background and good potential for all-round development.