After the introduction of a Middle School House Music competition last year, it was quite a thrill to hold both the Senior School and Middle School competitions in the David Darling Play House across two days in Term 1.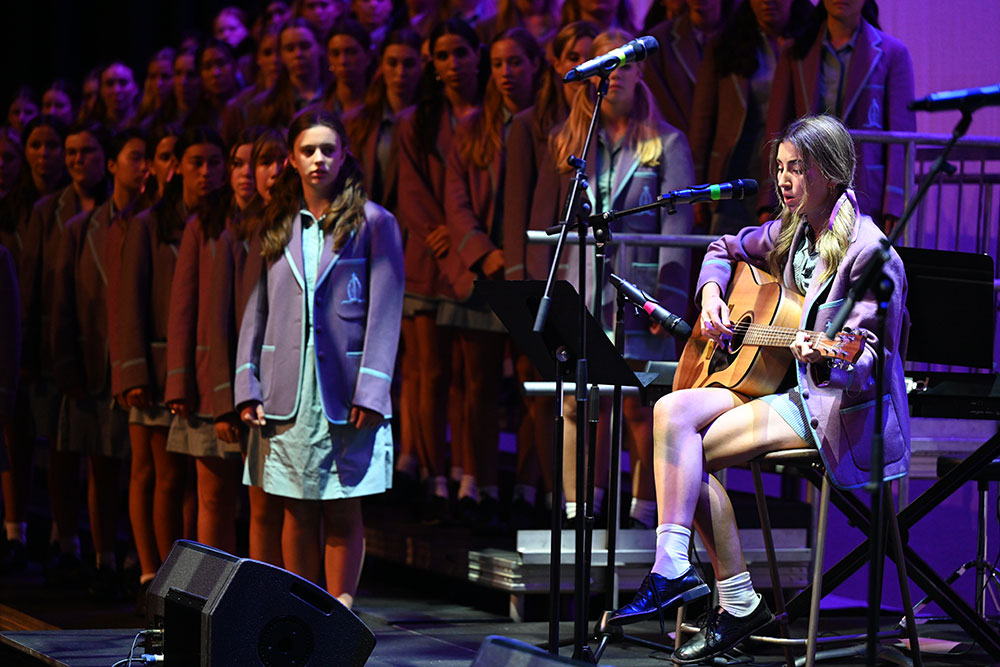 The Senior School competition took centre stage on Tuesday 23 February and, after a slightly disjointed competition in 2021 with House Choirs pre-recording elements of their House song before performing outside on the lawn to adhere to the COVID restrictions at the time, it was great to have all three sections performed inside the Play House. The Hermitage took home the Overall title, as well as the Best House Choir award and half of the Best Ensemble award; Best Ensemble was shared between The Hermitage and Cuthbertson. Macey Callander, from Elisabeth Murdoch, won Best Original Composition and the Garnett duo of Indie Schutzinger (vocals) and Jess Stapleton (piano) won Best Solo/ Duet. Alex Atkins and Chloe Nikakis (Clyde) won the Best Conductor award. The competition was contested in a wonderful spirit, with students from each house keen to get involved and step up where necessary.
The Middle School competition, held the following day, was yet another wonderful celebration of music. The event showcased the exceptional musical talents of our Middle School students, evidenced in part by the quality of the four soloists – Oscar (bagpipes), Lana (vocals), Arlo (guitar) and Daisy (piano) – who each showcased the incredible depth and range within the ranks. Otway, our inaugural Middle School House Music winners in 2021, were gallant in defending their title, however it was Parrwang who took home the spoils on the day off the back of Oscar's exemplary bagpiping.