Old Geelong Grammarian Lauren Ryan (Cl'16) will represent Australia at the World Athletics Indoor Championships in Belgrade, Serbia beginning on Friday 18 March. Lauren is one of two Australians to qualify for the Women's 3000m event, having recorded the fastest time – 8:47.88 – in the NCAA this season (and the fourth-fastest 3000m of all-time in NCAA competition) last month representing Florida State University.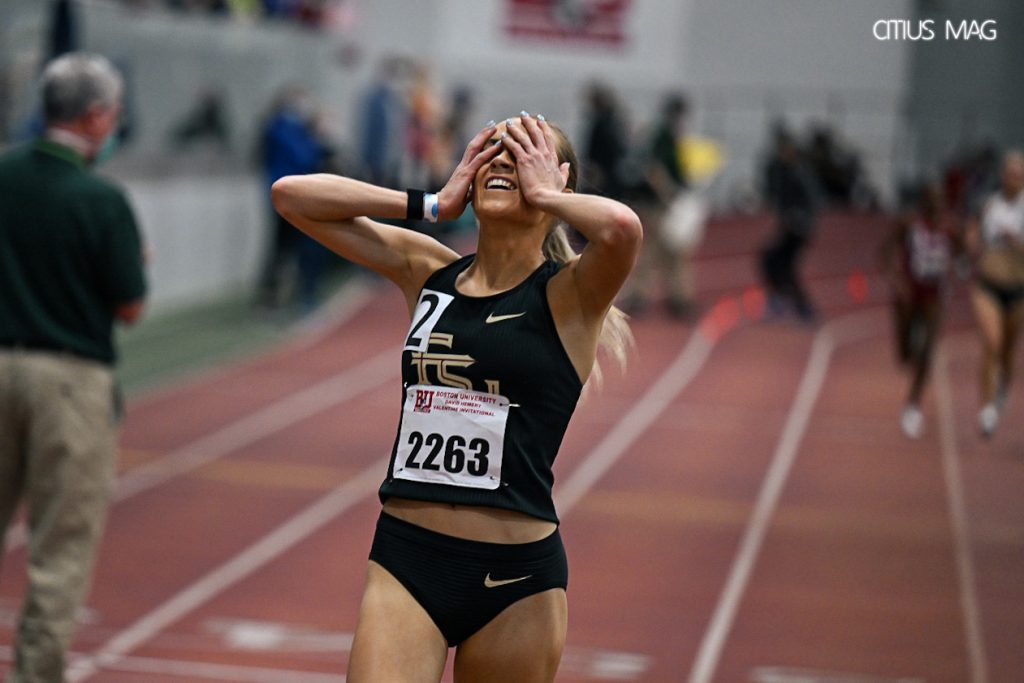 Lauren was an outstanding long-distance runner during her time at Geelong Grammar School and she still holds the Open Girls' 1500m and 3000m School Records. She has already represented Australia at underage level, most recently at the World Junior Athletics Championships (2016) and World Cross Country Championships in 2017. Lauren spent two years studying and competing for Villanova, in Pennsylvania, before transferring to FSU. After a successful first season at FSU in 2019, in which she qualified for the NCAA Championships, Lauren experienced a knee injury at the end of the year before returning home to Australia in 2020 due to the pandemic; a move that proved to reignite Lauren's passion for running.
"When I went back home, it kind of put me back in the moment of where it all started," she told seminoles.com. "I was training right outside my doorstep, at the same location where I've been training at since I was young. My success started in the 10th grade when I was out there by myself, running because I wanted to run. Being back home where it all began, it was just a reality check at the time."
Lauren returned to FSU ahead of the 2021-22 season and, in the space of three months, she has set a new school record (indoor) in both the 3000m (8:47.88) and 5000m (15:40.40) events. She warmed up for this week's World Indoor Championships by finishing fourth in the 3000m at last weekend's NCAA Indoor Track and Field Championships in Alabama.